Tripawds is a user-supported community. Thank you for your support!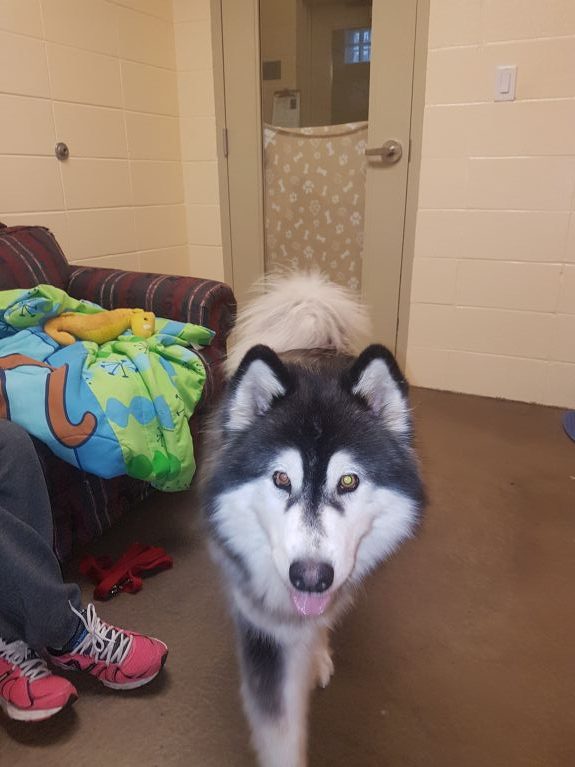 Hi everyone, my name is Diamond, Terry and Allison just brought me home from the SPCA. Nice to meet everyone…
Ya we did, Allison saw a link in 'adopt a pet' i think, we looked up the local SPCA website. And found the page for this lovely little gem, she is a 3 year old husky/malamute cross they recieved her about a week ago. We both had appointments durring the visiting times so it took until Sunday to get over to see her.  She is not a Tripawd but the Dr.'s There have a concern of stones in a urine sample and are awaiting results. Until then they cant adopt her out so we have her as a foster to adopt at this time. We have had her home about 6 hours now and if they want her back I think they will have to pry her from my cold dead hands…
My jaw and cheeks hurt from smiling so much today.  And some how my back doesn't hurt today?!? Allison is petting her while she is snoozing on the bed.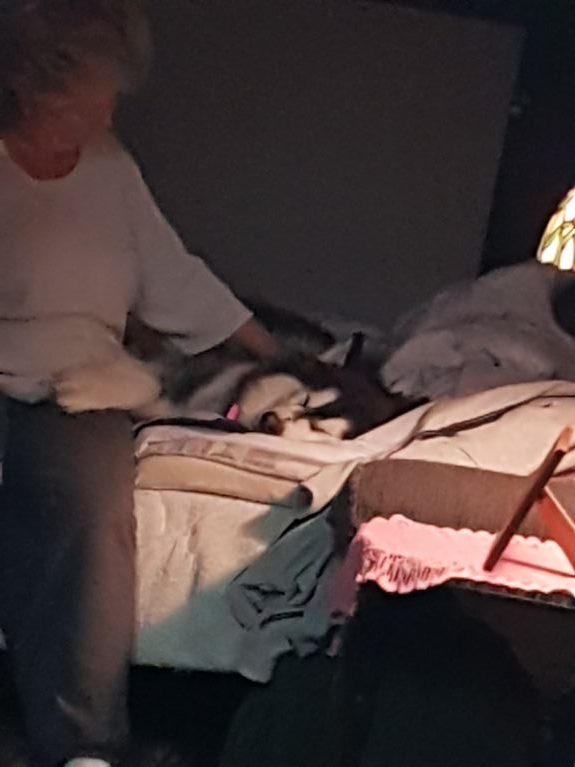 they say diamonds are forever…
I know we can give her the forever home she deserves.